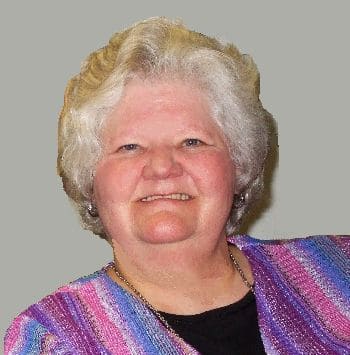 An experienced and caring professional, Tracy has spent much of her life helping people heal their wounds, and grow personally and spiritually, and become the very best expression of their authentic selves. With extensive experience in hypnosis, Reiki and chakra balancing, past life therapy, between lives therapy, and aiding people to find their inner wisdom and spiritual sources of support, she has worked with hundreds of clients. Tracy's path has created in her a great deal of compassion and empathy. This empathy and her endless curiosity and fascination with how people work, how they learn, how to help them move beyond their perceived limitations, has compelled her to learn everything she could about how to help them achieve their dreams.
At the same time, she has put uncounted hours into her own growth, her own healing. Tracy absolutely knows miracles are possible, and loves helping others achieve their own miracles.
Board Certified in hypnosis in 1986. She's a Master Hypnotist, Certified Clinical Hypnotherapist, Certified Hypnosis Instructor, Master NLP practitioner, Life and Results Coach, Reiki Teacher and Practitioner. She has been trained in Guided Imagery and has been certified by Cal State Fullerton in Effective Training Methods.
Bruce and his amazing experience of having overcome Multiple Sclerosis. More than 30 years ago, Bruce was diagnosed with MS, which is an incurable, debilitating disease. After thorough testing, his doctors told him he would never walk again, he would never work again, he might just as well resign himself to eventually becoming completely disabled.
Bruce's Book, available in Paperback or on Kindle
As predicted, his muscles and his body deteriorated, and he ended up in a wheelchair for 8 years. At one point, he worked (in a volunteer position) for a theatre company in the Buffalo, NY area. He would climb up the stairs, backward, to get there, sitting on one step, and pushing himself upwards, moving up to the next step, still sitting, and pulling his wheelchair up behind him.
He loved the work so much that this was a work of love for him.
Moving forward in time.. to today.. the doctors can find no indication of MS in him. They have no idea how this happened. They can find no indication, no sign that he ever HAD the disease.
After full recovery from an incurable disease, due to his indomitable spirit, strength of will and courage, and helped in part by energy work and Reiki, Bruce has enthusiastically sought the knowledge, the training and opportunities to help others who are seeking self-healing. Bruce, also, absolutely knows miracles are possible and has a great passion for helping others achieve their own miracles.
You just KNOW he's about helping people achieve miracles and dreams! He loves to assist people in getting control of their lives and helping them to a brighter future, and he loves working to guide and coach you to get where you want to go, as quickly as possible. He wants you to know that "Our business is more about you than it is about us."
He has been trained by Synergy Seminars Guided Imagery Training and Certified in Hypnosis, Life, and Results Coaching, Creation Technologies, and as a Master Practitioner in NLP. He is certified to teach several hypnosis methodologies. He is also a Certified Reiki Practitioner and Teacher.
Bruce has written a book about his journey with MS. (see picture above of his book) "I'll never WHAT again?" You can purchase a Kindle copy here, or contact us for a signed paperback copy.
Hypnosis is a distinct and separate wellness modality and profession
For professional hypnotists, hypnosis is a well-studied main therapeutic method. Professional hypnotists spend hundreds, and often thousands, of hours learning and practicing hypnotic techniques. An occasional doctor, dentist or psychologist makes it their business to go to hypnosis school to be certified as a professional hypnotherapist. Most hypnotically educated, licensed medical professionals do not have time to practice hypnosis and refer their clients to certified professional hypnotists.
CALL: 951-488-9168 - To make an appointment We offer a free 10-minute telephone consultation. We work with our clients by appointment only, walk-ins not accepted as it wouldn't be fair to a client to interrupt their time-limited session to answer FAQs.
12981 Perris Blvd, #212,
Moreno Valley CA, 92553
17612 Beach Blvd, Suite 14,
Huntington Beach CA 92647
To request an appointment with Hypnosis Care, please provide your contact information by filling out the form below.
Be sure to mention why you're filling out the form: the service you're interested in or what kind of information you're seeking.
* We are committed to your privacy. Do not include confidential or private information regarding your health condition in any contact form found on this website. This form is for general questions or messages to the practitioner.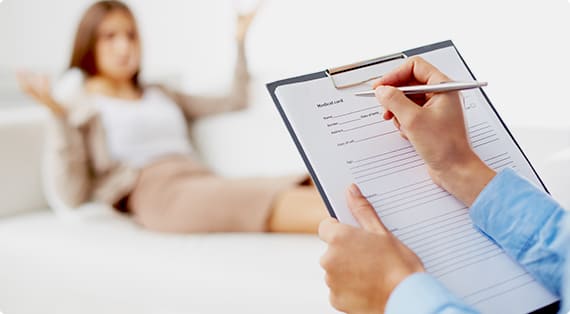 While hypnosis has many beneficial effects, hypnosis is not a substitute for appropriate medical attention. Tracy Bonczyk and Bruce Bonczyk are certified hypnosis practitioners, and are NOT a physician, psychiatrist, psychologist, therapist, or counselor. If you want help with a medical issue, please ask your doctor for a hypnosis prescription. This includes weight loss of more than 25 pounds.
If you are under psychological care, obtain a signed, written referral from your provider(s) before engaging hypnotic services. If you are on medication, continue taking your medication unless your physician advises otherwise, and let us at Hypnosis Care know the medications you're on.
If you are addicted to anything stronger than nicotine and caffeine, please seek addiction counseling, recovery, and rehab before incorporating hypnosis as part of your recovery plan. Hypnosis supplements and supports, but does not replace, other healing modalities.

What would you LIKE for your life to look like? What if the limits of what you believe to be impossible for you to achieve, became possible?