For most of your hypnosis needs…
Other than Smoking and Past Life work, for most of your hypnosis needs, we offer a free consultation session to find out what you want to change, and determine what it will take to best achieve your goals in the long term. We pride ourselves on giving our clients a holistic solution, rather than a band-aid for their problem.
Our single session price would be $125, if we quoted by session. We rarely quote a single session. In order to fully give the solution the client desires, we offer a price based on outcome rather than on an hourly rate or number of sessions
We have different price points, depending on what you need. The options we offer are
Level 2:
Hypnosis plus Release of hidden blockages that prevent you from moving forward in various life areas
Level 3:
Includes all previous levels plus Reiki or Pranic Healing, which are both energy techniques for use on the physical body.
Level 4:
Includes all previous levels plus "running your bars" (click here for more information about this technique)
Basic Hypnosis Usually 1 to 1 1/2 hours
Hypnosis Plus Release of hidden blockages: Usually 1-2 hours
Level
Individually Priced
Package of 4
Package of 8
1

$

120

---

$

400

---

$

760

---

2

$

175

---

$

600

---

$

1165

---

3

$

225

---

$

775

---

$

1525

---

4

$

275

---

$

950

---

$

1875

---
Specialty Hypnosis sessions
Individual Weight Loss or Pain Management
These are multiple session programs and depend on the individual's needs. Package prices are approximate, depending on the individual's requirements.
Past Life, Future Lives, Between Lives
Minimum of 2 sessions – paid in advance
First Session
Following Sessions

$

175

---

$

300

---
Remember, All Packages are paid in FULL in advance
Sessions
Individually Priced
Package Price
2

$

475

---

$

400

---

3

$

775

---

$

650

---
Reiki Session
Pranic Healing Session

$

80

$

80
Packages – Pranic Healing
First Session Regular


1 session

Full Session Package 1


6 sessions

Full Session Package 2


10 sessions

$

80

---

$

400

---

$

675

---
Bars Session
Bars Sample

$

180

---

$

80

---
Sessions
Individually Priced
Package Price
3

$

540

---

$

400

---

6

$

1080

---

$

750

---

12

$

2160

---

$

1475

---
To request an appointment with Hypnosis Care, please provide your contact information by filling out the form below.
* We are committed to your privacy. Do not include confidential or private information regarding your health condition in any contact form found on this website. This form is for general questions or messages to the practitioner.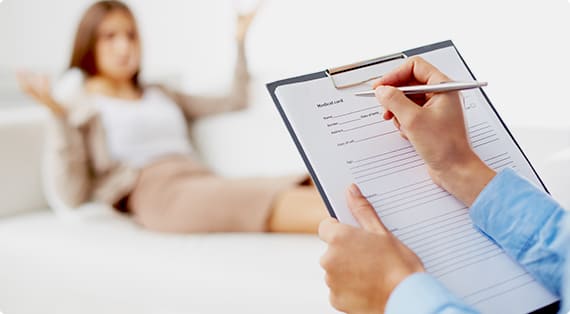 While hypnosis has many beneficial effects, hypnosis is not a substitute for appropriate medical attention. Tracy Bonczyk and Bruce Bonczyk are certified hypnosis practitioners, and are NOT a physician, psychiatrist, psychologist, therapist, or counselor. If you want help with a medical issue, please ask your doctor for a hypnosis prescription. This includes weight loss of more than 25 pounds.
If you are under psychological care, obtain a signed, written referral from your provider(s) before engaging hypnotic services. If you are on medication, continue taking your medication unless your physician advises otherwise, and let us at Hypnosis Care know the medications you're on.
If you are addicted to anything stronger than nicotine and caffeine, please seek addiction counseling, recovery, and rehab before incorporating hypnosis as part of your recovery plan. Hypnosis supplements and supports, but does not replace, other healing modalities.

What would you LIKE for your life to look like? What if the limits of what you believe to be impossible for you to achieve, became possible?