Hypnosis Classes In The Inland Empire
Are you looking for a fulfilling career helping others? Want a makeover for your own life?
Do you ever find yourself repeating the same destructive patterns over and over? When this happens does it get in the way of a happy life, and reaching your goals? Do you feel like there's no point making goals, you never get them anyway? Does it seem like you are somehow sabotaging yourself? Are you frustrated and tired of feeling this way? Are you afraid you'll never be able to do better? Don't know how to change your life?
Learn how to get free from these negative cycles. Learn how to be able to reach your goals. Overcome procrastination, Change YOUR life, help others change their lives, and make great money while you help them. win-win-win!
Hypnosis Care in Moreno Valley prepares you for a fulfilling and rewarding hypnosis career, helping others, with Hypnosis training that is packed full of both tried-and-true old-school AND the newest life-transforming techniques.
Our next 50-hour Hypnosis Level One Certification Course begins soon. This class is 7 Saturdays over a 15 week period, 8 hours each, generally 2 Saturdays a month. We limit the class to 10. Reserve your spot right away so we can hold a seat for you.
Our Hypnosis Training has CEU approval for RN's, MFT's, LCSW's and more*.
Let us know in advance if you need CEUs.
Level I: INTRODUCTION TO HYPNOSIS
History of Hypnosis

What hypnosis IS, What hypnosis ISN'T -Myths and Misconceptions

Various Effective Induction Techniques

Rapport Building and Client Assessment

Greeting, Listening, Interviewing Skills -How to get the client to tell you what they want

How to give the client what they want

What to do and NOT do in order to Make the most effective suggestions

Embedded suggestions

What to do and NOT do in composing your session

How to conduct a session with and without a script

The Generations of Hypnosis
How do you know if someone is hypnotized? Recognizing levels of hypnosis in your clients

Learn Self Hypnosis – Solve your OWN life problems

Rehearsal of techniques

Skill enhancement

Introduction to NLP/Rapport/Anchoring

Post Hypnotic Suggestion

Intuition Development

What is an abreaction, and what to do with it

Laws and ethics of hypnosis

Introduction to EFT

Introduction to Emotion Code

Beginning lab with Supervision
Hypnosis Level One Certification Course
15 – week class – 7 Saturdays over a 15 week period, Generally 2 Saturdays a month (8 hrs each class session)
$2150/person. Additional 5 hours of Lab practice included.
Separate $150 fee for Certification applies to all students.
Full pay in advance, or $650 deposit required to hold your place.
If paying by credit card, we can offer 2 monthly installments after your deposit, for an additional charge.
Enroll with a friend or family member. This improves your skills considerably, as you have someone to practice with consistently.
Space is very limited. Reserve your space today. Fill out the contact form on the link below. On the contact form, please indicate that you're inquiring about the Hypnosis Class starting soon.
To inquire about our Hypnosis Certification Course, Click the button below.
CALL: 951-488-9168 - To make an appointment We offer a free 10-minute telephone consultation. We work with our clients by appointment only, walk-ins not accepted as it wouldn't be fair to a client to interrupt their time-limited session to answer FAQs.
12981 Perris Blvd, #212,
Moreno Valley CA, 92553
17612 Beach Blvd, Suite 14,
Huntington Beach CA 92647
To request an appointment with Hypnosis Care, please provide your contact information by filling out the form below.
Be sure to mention why you're filling out the form: the service you're interested in or what kind of information you're seeking.
* We are committed to your privacy. Do not include confidential or private information regarding your health condition in any contact form found on this website. This form is for general questions or messages to the practitioner.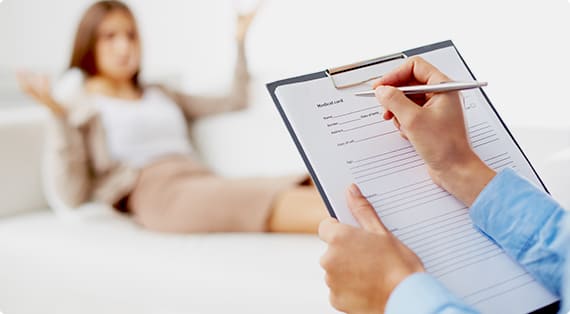 While hypnosis has many beneficial effects, hypnosis is not a substitute for appropriate medical attention. Tracy Bonczyk and Bruce Bonczyk are certified hypnosis practitioners, and are NOT a physician, psychiatrist, psychologist, therapist, or counselor. If you want help with a medical issue, please ask your doctor for a hypnosis prescription. This includes weight loss of more than 25 pounds.
If you are under psychological care, obtain a signed, written referral from your provider(s) before engaging hypnotic services. If you are on medication, continue taking your medication unless your physician advises otherwise, and let us at Hypnosis Care know the medications you're on.
If you are addicted to anything stronger than nicotine and caffeine, please seek addiction counseling, recovery, and rehab before incorporating hypnosis as part of your recovery plan. Hypnosis supplements and supports, but does not replace, other healing modalities.

What would you LIKE for your life to look like? What if the limits of what you believe to be impossible for you to achieve, became possible?