We are excited to announce a powerful NEW workshop, "Don't suffer in PAIN – Treat Your Pain. Live Your Life" We teach Pain Management using Self Hypnosis and other methods to stimulate your body's natural ability to relieve pain and to create and maintain wellness.
We know self hypnosis can do this because of our training, and also because one of the presenters himself suffered excruciating pain for well over 2 years, and, using our techniques, which you can learn only from us, has brought his pain level down from an almost constant 10 (on a scale of 1 – 10) to a level that is consistently under 5, and the frequency from 18 – 20 hours every day, down to 20 – 25 hours a week. The improvement continues to get better and better!
The program gives participants very effective tools to help manage their pain and allow them to remain active. Our program will not replace your doctors care but along with your doctors care will work well to lower pain level without additional drugs.
Participants Will Recieve
in-depth information to help decrease the pain
a complimentary copy of our Hypnosis Care recording CD or MP3 (a $20 Value)
instruction on how to use self-hypnosis for pain relief
interactive discussion of what they experience

and will experience and learn how to achieve a hypnotic state to manage pain
Our Program is designed to work in conjunction with regular treatment. The program gives participants very effective tools to help manage their pain and allow them to remain active. To insure that everyone gets the most out of this workshop we are limiting the class size to 20 participants.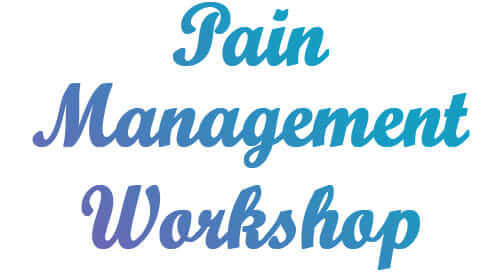 12981 Perris Blvd Suite 212 upstairs
Moreno Valley CA
Class coming up soon, reserve your seat now!
Call us today at 951-488- 9168 to register
Seating is limited!
2 Day Reiki Level One Attunement and Practical Learning Event
In a short training of less than 16 hours you can be ready to move from completely untrained to attuned and trained and to being able to actually do healing work. We install the confidence to get you going and with your dedication to the art you can be ready to work with clients in just a matter of weeks. Come join us and see where the energy takes you!
Reiki differs from other healing techniques in that other techniques are taught. Reiki is transferred by the Reiki Master to the student rather than taught. This is called an attunement. We then teach you how to use this new gift.
The body's natural tendency is good health. When we are ill, or when we break a bone or suffer other injury, the body's natural course of action is to heal itself. Most of us have not been taught how to facilitate or support this process. You will learn self-healing techniques and how to do hands-on or no-touch healing work with others.
As a Level 1 Reiki Healing Practitioner, you are able to work with yourself or others to facilitate the body's natural ability to create or return to wellness. If you love helping others, if you enjoy quiet, peaceful work, if you or a family member has ongoing health issues, or if you're a medical professional wanting to learn energetic techniques, this is the class for you.
You will learn:
The history of Reiki
How Science has proven that Reiki really works to help the body to heal
How to do hands-on Reiki energy work
How to place the hands for a short or long session
How to balance the client's chakras
How to place the hands for some special circumstances
How to give yourself a Reiki treatment
Legal considerations
What you need to know before you start a practice
How to start your own Reiki business
After our students have been attuned to Reiki we offer the opportunity to work with real clients in our offices to practice and gain experience. We also offer the opportunity of scheduling your clients in our offices for a small hourly rate for the use of the offices. To get the best possible pricing and register for this class, contact us on the form at the bottom of the page.
Full Tuition for Reiki Level 1 & 2: $2500.00
Early Bird discount you get $200.00 off
Last Minute Registration is full price PLUS $80.00
Note: Bring a friend and you each get a discount. Bring 10 friends and they each get a discount, and you get a  large discount!
Preregistration required for all classes and events
The fastest way to get answers to questions about any of the following is to email me
@
If you're looking for a new career or life path, you'll want to check out our upcoming classes and events while you're here.
Do you love helping other people?

Are you caring and compassionate?

Do you seek spiritual growth? Conscious evolution?

Would you enjoy helping others create a deeper connection and relationship with themselves, with others and with their spiritual connections?
If you answered yes to any of the above, then a career in Hypnosis, or in Reiki, (or both) could be just the career you've been looking for.
Workshop – Pain management
How to use the power of your mind to decrease your pain
Hypnosis Support for Weight Control
Hypnosis help for:
– motivation to become more active
– learn to eat healthy, while not denying yourself favorite foods– decrease cravings
– much, much more!
Class – Beginning Hypnosis
– Looking for a new career? Love helping others? Learn how to help others help themselves, using effective techniques that have been used by healers and shamans since the earliest recorded history.
Workshop – Change your mind to change your financial results.
Let go of old patterns keeping you poor.

Learn new ways of thinking to create the mindset of a wealthy person.
(this will involve hypnosis, NLP, EFT and more… the fastest known methods of removing YOUR blocks to success)
Reiki Level 1
– Looking for a career in the healing arts? Learn how to use universal energy to help others heal themselves.
Class – For the hopelessly unsuccessful – Learning how to succeed!
You get things done for anyone and everyone else. However, when it comes to setting goals for things YOU want to accomplish, you find you can't keep promises you make to yourself. If this is you, this class is FOR you!
Class for Clutterers/hoarders
– Compassion and caring, for who you are and how it feels to be you, and learning to love and accept yourself just as you are, imperfections and all, while you overcome this issue.
Group Past Life Regression
Find out if you have lived before, and what that was like. Who were you? What kind of life did you live? Have you known "current" loved ones before? What about enemies? Finding your past lives can show you what patterns you haven't worked through, and often shows skills you've had over and over. Wonderful for spiritual growth.
Create Your Own Group Weight Loss Program
Change your attitudes and unhealthy patterns, re-design your body with exciting Group Hypnosis Weight Loss Classes!
It's so much easier to make positive changes in your body and lifestyle in an enjoyable group setting.
This 6-8 session course is designed for people who need permanent weight loss solutions.
In a small group setting, hypnosis will help you to become motivated, lose weight, and to banish negativity that is getting in the way of your goals.
What Kinds Of People Benefit From a Group Weight Loss Program?
Employers seeking to increase employee satisfaction and decrease workplace healthcare costs.
Church groups interested in fostering a congregation that thrives.
Social Club Members who desire an increase in group vitality.
Friends who like to have fun and support each other.
Families who desire to live long, healthy lives together.
Here's What This Class Series Will Do For Your Group:
Strengthen and enhance your will

Change your relationship to food

Balance and strengthen your metabolism

Gain control of your eating habits.

Enhance your enthusiasm to continue to move towards your goals

Shrink appetite and cravings

Support proper assimilation of nutrients

decrease desire for junk food

Boost motivation

Eliminate blocks and/or resistance to weight loss.

Teach you to let go of negative feelings and self-talk.

Energize you to increase movement

Build body confidence.

Bring you to your personal journey to long-term weight loss.
Past or Upcoming Workshops
Feel free to browse our workshop offerings. If you are interested in a particular workshop, please complete our Workshop Interest Form.
To request an appointment with Hypnosis Care, please provide your contact information by filling out the form below.
Be sure to mention why you're filling out the form: the service you're interested in or what kind of information you're seeking.
* We are committed to your privacy. Do not include confidential or private information regarding your health condition in any contact form found on this website. This form is for general questions or messages to the practitioner.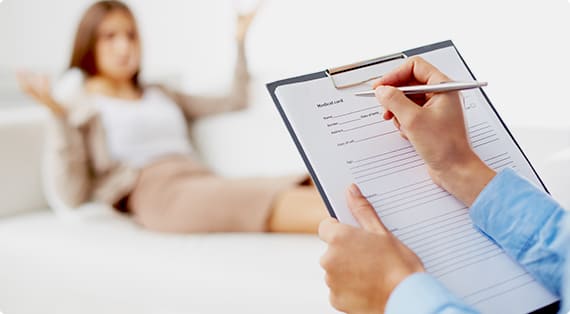 While hypnosis has many beneficial effects, hypnosis is not a substitute for appropriate medical attention. Tracy Bonczyk and Bruce Bonczyk are certified hypnosis practitioners, and are NOT a physician, psychiatrist, psychologist, therapist, or counselor. If you want help with a medical issue, please ask your doctor for a hypnosis prescription. This includes weight loss of more than 25 pounds.
If you are under psychological care, obtain a signed, written referral from your provider(s) before engaging hypnotic services. If you are on medication, continue taking your medication unless your physician advises otherwise, and let us at Hypnosis Care know the medications you're on.
If you are addicted to anything stronger than nicotine and caffeine, please seek addiction counseling, recovery, and rehab before incorporating hypnosis as part of your recovery plan. Hypnosis supplements and supports, but does not replace, other healing modalities.

What would you LIKE for your life to look like? What if the limits of what you believe to be impossible for you to achieve, became possible?