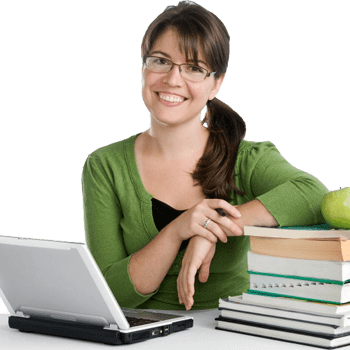 Our Beginning Hypnosis Course starts in the next few weeks. This class is a 15 – week class – 7 Saturdays over a 15 week period, 8 hours each, generally 2 Saturdays a month, $2150/person. Additional 5 hours of Lab practice included. Separate $150 fee for Certification applies to all students. There is a required pre-class. (more information about the preclass when you come for your interview) There will also be labs to practice what you've learned. We expect the class to fill quickly. Space is LIMITED, Register TODAY so you don't miss out!
The Level ONE class is a 15 – week class – 7 Saturdays over a 15 week period, levels 2 and 3 are each 13 weeks. For you to get the full 50 hours required for certification, YOU MUST BE ON TIME for classes. Please arrive 15 minutes before each class.
You experience hypnosis, what it's like to be hypnotized

You learn how to hypnotize others

You practice hypnosis one on

one,

so that when you've completed the course, you know HOW to work with others

You learn from the beginning of the process to the end. From the original phone call asking for help to walking them to the door at the end of the session

You learn many tools, modalities, protocols for different issues
You learn how to resolve many of your own issues as well as help others resolve their issues

You learn old-school, tried-and-true methods as well as the newest innovations

You learn the different generations of hypnosis

The history of hypnosis (so you can discuss hypnosis intelligently)

You learn what issues you can work with, and which issues you want to refer to a mental health professional or a medical doctor.
Click below for more information on our Level 1 Hypnosis Certification Course
We teach Self Hypnosis and Mindfulness Meditation
Mindfulness meditation is an ancient powerful research-based form of meditation practice that is proven to reduce stress, anxiety, and depression, and has helped tremendously with pain and illness. If you've been wanting to try mindfulness meditation but didn't know where to start, we can help! Learn how to decrease stress, alleviate anxiety and depression and add enjoyment to your life.
We teach you how to help yourself first and then help others to heal their lives, delete negativity, promote (or return to) good health and spiritual growth. We have the facilities for students to practice on each other, in labs between classes, in order to become proficient in this work. We offer students the opportunity to work with their clients in our offices, for a reasonable fee.
We teach Past Life Regression and Between Lives Therapy to Hypnotists
For Hypnotherapists ONLY! : 2 day Past Life Regression class
Learn Past Life Regression and Between Lives Therapy using Hypnosis. Early Bird price $595.00. Full price is $695.00. There are only a few openings, so grab your spot right away! Email us here.
If you're NOT a hypnotist or hypnotherapist
Past Life Regression and Between Lives Therapy :2 day Past Life Regression workshop
Experience Past Life Regression and Between Lives Therapy using Hypnosis. Early Bird price $295.00. Full price is $395.00. These are great prices for more than one Past Life experience. Normally our price for ONE past life is $400. There are only a few openings, so grab your spot right away! Email us here.
We hosted a Pranic Healing Level 1 Class in June 2014
This delightful class was taught by Kei Okubo. Let us know if you would like the class to be repeated at our location. 951-488-9168
 Does this sound familiar: Walking into a room and being bombarded with feelings, not knowing which thoughts or feelings are yours and which ones are NOT? We teach you how to Survive and Thrive as an Empath. We teach methods of turning your "radar" on and off, in order to function in the world without being overwhelmed all the time. Both Bruce and I know how it feels to be an empath. We Empaths have these traits in order to help our loved ones and others, so it is SO much better to be able to turn them off when not needed, and turn them ON when they can be used to help others.
We also understand Highly Sensitive Persons
Sensitive Person, check out Elaine Aron's information on the subject. We have worked for a number of years to encourage HSP's to FINALLY get comfortable in their own skin. You're NOT weird, you're normal as compared to 20% of the population. That's 47 MILLION in the USA and over 1 BILLION on our planet. Elaine's website is here.
We host a meetup group for Empaths
SESSIONS: Individual or group sessions
Start today to begin getting better results making your life work
Hypnosis

Hypnotherapy

Guided Imagery

NLP – NLP is: Neuro Linguistic Programming

EFT

Access Bars – Run Your Bars!

Timeline Therapy

Past Life Therapy

Between Lives Therapy

Release of Negative Emotions and Traumas
Weight Loss Program

Reiki

Pranic Healing
– Hands-on Reiki
– Remote or Distant Reiki 
– We Teach and Attune students to Reiki 
– Remote or Distant Pranic Healing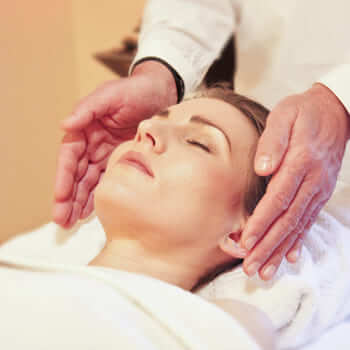 The problem or issue that you are seeking to solve, didn't develop overnight. The techniques and modalities used at Hypnosis Care can have the power to create miraculous results in one or two sessions but often take multiple sessions before the full results are seen. This is most often dependent upon the client deciding to trust the process and follow the guidance of the experienced practitioner as fully as possible. Issues are usually solved with our techniques in a very short time. Days or weeks rather than months or years that other modalities might take.
Phone sessions are available for some modalities after determining that the person will be able to benefit from phone work. It is necessary for the first session or two to be face to face. (The cost and ability to work at a distance can depend on the nature of the session. Discuss this with the hypnotist in advance.)
Book your hypnosis appointment by clicking the button below and filling out the form
Past Life and Between Life Session Information and Charges
These are my all-time favorite sessions. I've worked with literally hundreds of clients doing past life and between life work. I love it!
These are my all-time favorite sessions. I've worked with literally hundreds of clients doing past life and between life work. I love it!
Each Past Life session includes: visiting a past life (sometimes more than one), and also experiencing the time between lifetimes. This between lifetime experience is often the portion of the session that clients find to be the most interesting and informative. Find out what you wanted to learn and experience in your current life. Why did you choose THIS time and place? Did you choose your parents? If so, why? Sometimes people discover their life's purpose. Or they get answers to questions or issues that have troubled them for years. Most people find that some behaviors and connections of current friends and loved ones originated in the past. Many get excellent guidance on how to best proceed with current problems in their lives. Often they gain clarity on issues that have stumped or frustrated them, sometimes for decades or an entire lifetime. These results can't be guaranteed, but this "Between Lives" experience has been exciting and uplifting, even life-changing for the vast majority of our clients.
First Session
Following Sessions

$

175

---

$

300

---
Remember, All Packages are paid in FULL in advance
Sessions
Individually Priced
Package Price
2

$

475

---

$

400

---

3

$

775

---

$

650

---
There will be a minimum of 2 sessions for past life work. The first session is primarily informational, but includes a hypnotic induction and instructions on how to practice self hypnosis prior to the actual past life sessions. This practice is for the benefit of the client. The more familiar the person is with the process of hypnosis, the more informative and productive the actual past life and between lives work will be. The first session will be 1 1/2 to 2 hours, and by itself, would cost $175.
*Past Life sessions themselves usually last for several hours. Be prepared to spend 2-3 hours for each actual past life session: The cost for these sessions run $300 per session. The time each session will take is impossible to determine in advance, as this is based upon the client's needs and where the past life takes them. When you schedule your appointment, you pay the package price of only $400. (A savings of $75.00) for both sessions. Additional Past life sessions will be priced according to length and difficulty, and will run approximately $300 per session. You may purchase a package of 3 sessions for $650. (This would normally cost you $775)
We do MORE than the average Reiki treatment for our Reiki Clients. For most sessions, our clients get 2 Reiki Masters for the price of one session. (We are a husband and wife team. We are both Reiki Master Teachers. We often both work on the client at the same time.) We get to know you. We often give one distance healing as a gift with your session.
First Session Sample


1 session

Short Session Package 1


6 sessions

Short Session Package 2


10 sessions

$

20


---

$

300

---

$

525

---
First Session Regular


1 session

Full Session Package 1


6 sessions

Full Session Package 2


10 sessions

$

80

---

$

400

---

$

675

---
Individual Sessions revert to full price
Initial intake session of Reiki includes:
In-office session, Evaluation: Talking to us about your issue, pain, or problem

45-60 minute Reiki session

This session from start to finish typically, is 1 to 1 1/2 Hours.

We sometimes offer, if appropriate, an additional gift of a session: 20 – 30 minute Negative energy release technique -EC
" Wow. When I came in today, my hip wouldn't stop hurting. After the Reiki Treatment, I'm feeling no pain at all!
I can NEVER relax. Yet when you were doing the Reiki, I felt such a feeling of peace. I feel SO relaxed! "
– Diane, SanBernadino
" I felt surrounded by angels while you were giving me a Reiki treatment! "
– J, Riverside
" Thanks to you and Bruce I've had the 3 best days since I twisted my knee 5 months ago. What did I do with that energy? I'm cleaning house! "
– M.R. Colorado
" You 2 have been a tremendous help. I firmly believe I would not have made it this long without the healing and energy work the two of you have been doing for me. I would have ended up having emergency surgery long ago. And, thanks to you, I am stronger than I was in August and have a lot less inflammation. Thank you. "
" I cannot come up with words good enough to express how much I appreciate this work you've done with me… YOU ARE AN ANGEL FROM HEAVEN!!! "
– Leslie
" After a Reiki Session with you, I was able to teach through the rest of the conference. I wouldn't have been able to do that without your work. Thank you SO much! "
– Melissa Roth
" Thank you so much! I was in so much pain when you started working, and that has been cut by at least 50%, in only one session. "
– Ruth, Garden Grove CA
Special! EFT Phone Sessions
We are currently offering a special on EFT sessions by phone.
15 minutes of Phone EFT for
$20.00!
Our Normal rate for a full session is
$80.00
Yes, that's right, a 15-minute session by phone for only
20.00
. Grab 6 for
$100!
Five minutes to discuss the issue and set up the EFT session, 10 minutes of EFT.
Make your appointment today, before this special offer ends!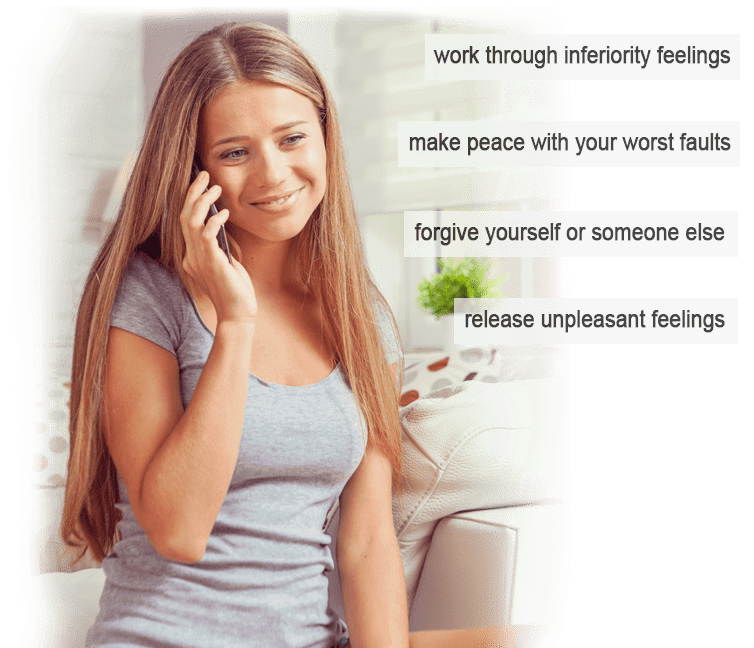 Custom CDs made to order specifically for YOUR issue, pain, or problem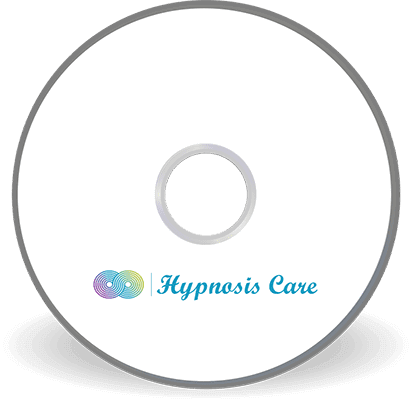 We are currently offering custom CDs or MP3s, a special offer by Hypnosis Care
Oftentimes CDs and MP3s are created on a custom basis for a client. If you have a request for this, please let me know in advance. Without a session, a custom CD costs $190.00, and a custom MP3 costs $175.00, as the work that is done is equal to, or MORE THAN a session would entail. However, depending on the needs of the client and the degree of difficulty, the recordings we make from client sessions cost less.
We offer alternate means of funding, if necessary. Please let us know if you have a need to explore this. Let us know what your problem is, and we will do our best to find a way to work with you.
To request an appointment with Hypnosis Care, please provide your contact information by filling out the form below.
Be sure to mention why you're filling out the form: the service you're interested in or what kind of information you're seeking.
* We are committed to your privacy. Do not include confidential or private information regarding your health condition in any contact form found on this website. This form is for general questions or messages to the practitioner.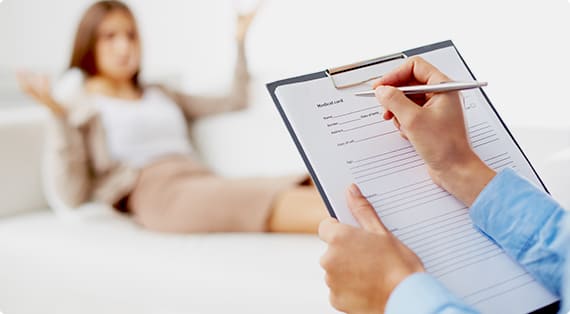 While hypnosis has many beneficial effects, hypnosis is not a substitute for appropriate medical attention. Tracy Bonczyk and Bruce Bonczyk are certified hypnosis practitioners, and are NOT a physician, psychiatrist, psychologist, therapist, or counselor. If you want help with a medical issue, please ask your doctor for a hypnosis prescription. This includes weight loss of more than 25 pounds.
If you are under psychological care, obtain a signed, written referral from your provider(s) before engaging hypnotic services. If you are on medication, continue taking your medication unless your physician advises otherwise, and let us at Hypnosis Care know the medications you're on.
If you are addicted to anything stronger than nicotine and caffeine, please seek addiction counseling, recovery, and rehab before incorporating hypnosis as part of your recovery plan. Hypnosis supplements and supports, but does not replace, other healing modalities.

What would you LIKE for your life to look like? What if the limits of what you believe to be impossible for you to achieve, became possible?